Industry : Digital Media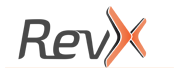 RevX is a technology company that offers mobile advertising products to help marketers acquire, engage, retain and drive transactions for their mobile users. The RevX platform delivers highly personalized mobile-ads based on deep insights into users' browsing behavior. It leverages vast amounts of data and a predictive software algorithm to optimize marketing spends. The platform provides unparalleled reach through mobile programmatic exchanges and leading social channels. Mobile marketers use RevX's solutions to increase retention rates and engage their mobile users with personalized messages.
Mandate for Smart Books
RevX has sold its India Adtech business during the financial year 2015 – 2016. Due to the demerger almost all the finance personnel has left the company. Smart Books was mandated to work with the current available team to clean up the books and get the audit closed on time.
How RevX benefited
Smart Books helped the team to clean up the books and also help them to do the correct accounting of the demerger transaction.
Smart Books also support the audit and interacted with the auditors and resolved their queries and provided support till the time the audit was not closed.
We also created a document how to improve the accounting process going forward to the management so that last minute issues can be avoided.
Even though it was not mandated we also trained the local accountants, because we are Business Partners and not service providers.